Graphite Gray Panel Pools
INTEX'S HIGH-END PANEL WALL POOL BRINGS INCREDIBLE VALUE AND SOPHISTICATION TO YOUR BACKYARD.
Following the latest color trends in exterior decking and home siding, the Graphite Gray Panel Pool offers the appearance of a high-end, custom-built swimming pool at a value you may only expect from Intex. While the panels have the look of natural wood, they are made of high-density plastic, eliminating the need for weather staining or termite protection. Better yet, the Graphite Gray Panel Pool is easy to assemble and comes equipped with Intex' highest-grade pool accessories, including the Krystal Clear Sand Filter Pump.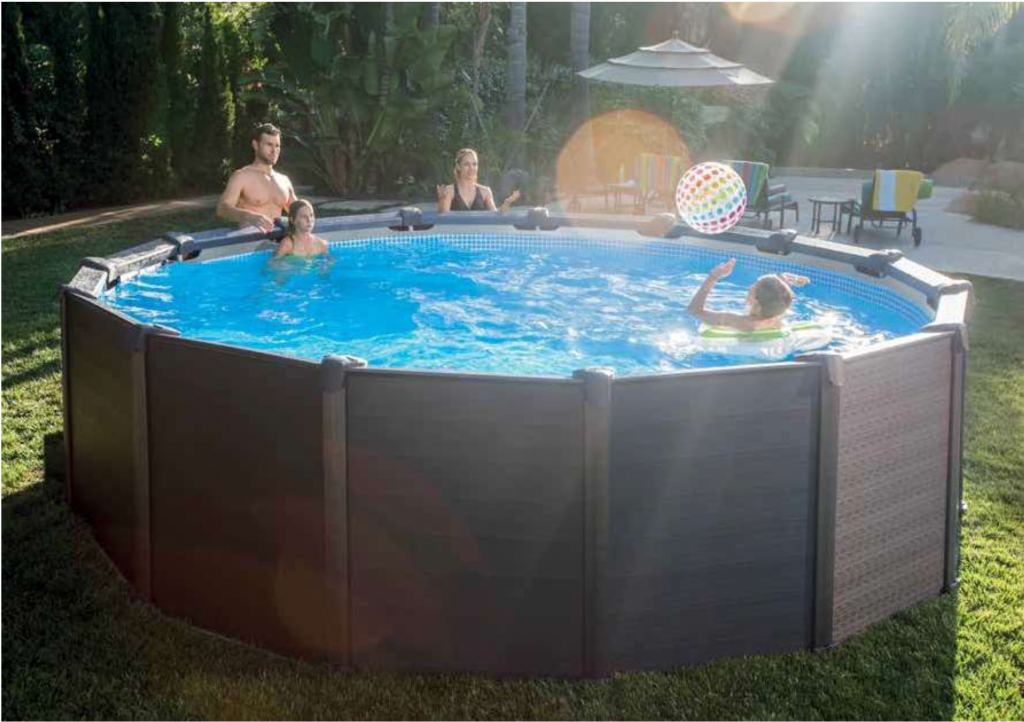 Graphite Gray Panel Pool come with the 1,200 gal per hour Sand Filter Pump, which promises to keep pool water crystal clear and a ladder! 
This pool is a DIY – Do It Yourself pool that can be purchased for $1,999 + tax